Testimonials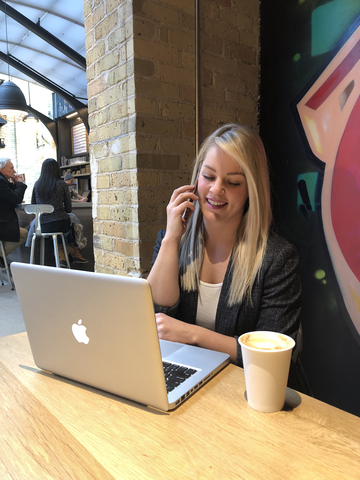 When choosing a real estate professional, get to know their history! I am so proud to have been a part of their journey. Maybe I can be a part of yours!
Not only do I help people buy and sell homes, but I build lasting relationships by personalizing each and every experience. I like to make the process fun, educational, genuine and stress free.
Below, you'll find real testimonials from past clients that will help you get to know me better.
I consider the satisfaction of my clients to be my greatest achievement, and take pride in my high volume of repeat business and referrals.
Call me today - I'd love to add you to this growing list!
Here's What My Clients Have to Say...
Lauren & Patrique
Heather earns your trust through consistency & generosity. She is knowledgeable, personable, and genuinely fun to be around.
Bailey & Jared
Throughout the entire experience, not once did we feel pressured, & Heather's deep knowledge of the market & buying process helped us to feel confident in our decisions.
Kristen & Damien
Buying our first home was done with so much comfort with Heather. She was always giving us tips on what to look for and always made time to answer all our questions!
Alex & Alannah
Heather helped us buy our first home. She exceeded my expectations & went above and beyond! This was an important stage of our lives & Heather was a huge part of it.
Patricia & Breanne
Heather was fantastic to work with. She was knowledgeable, friendly and professional. She was quick to reply to any questions or concerns! I would highly recommend her!
Tasia & Troy
Heather was absolutely wonderful to work with! Super knowledgeable and quick communication. She asked the important questions that we wouldn't have thought to ask.
Cristal
Heather provided suggestions for staging, which helped so much. I received multiple offers and my house sold well over asking!
Danielle
Heather has a whole team of professionals working with her that make the purchase or sale, stress free.
Jason & Natalie
Our condo was on the market for 2 days, and sold! Heather has an eye for what sells, and how to sell. We sold for over asking!
Hillary
Heather was really patient, and happily showed me lots of different options in condo's! She is very knowledgeable & always quick to respond. Thanks to her, I was able to purchase under asking price!
Allie & Ho
We were very impressed with the quality & personality within Heather's listing media. After meeting with her, we were certain she was the right fit for helping us sell our home. We ended up selling our home for a record price in Oak Bluff!
Gustavo & Reyla
Heather made us feel very secure & comfortable throughout the process of house-hunting. Countless showings, offers, and she was always there with helpful advice and being positive & patient. She is our realtor for life!
Teddy & Trinette
Amazing realtor! Heather provided us with best guidance in a hot market. Everything was so professional, fun & in the end we accomplished more than we knew possible.
Veronica & Will
Heather is a great realtor. Not suprising she was in the Top 10% of all Winnipeg realtors in 2021. Her gentle guidance & kind demeanour made working with Heather feel like working with an expert, and a friend.
Zach & Alexi
We cannot put into words how grateful we were to have had Heather by our side. Our interests were in the forefront of her mind the entire way. She would always ask the right questions & get the right vibes from us.
Nyasha & Austin
We really appreciated Heather's patience & expertise. Heather is professional and very personable. She made us feel very comfortable from our first meet and greet.
Nadia & Dylan
She helped us navigate a difficult market while educating us along the way. Even though we knew she was very busy, she always made us feel like a priority. She made us feel comfortable & we left feeling like friends.
Alanna & Tyler
She was realistic, a good listener, and negotiated a good price for us. Heather is the strong, powerful, and smart realtor you would dream of having in helping you find the right home.
Erik & Alexis
Heather is amazing! We could not have been happier with her. She is detailed, professional and is honest. The line of communication was always open and she was always quick to respond.
Gabrielle & Sean
Heather is great to work with and experienced in her field. Her suggestions for making a few impactful improvements on our house for the sale helped us a lot and we also stayed well within our budget.
Dana
Heather was highly recommended & did not disappoint! She was able to create the listing, attract multiple offers in just one week, and close the sale all before I had to fly home. Professional & great eye for the details!
Cindy & Glen
Heather is invested 100% in her clients. She loves what she does and her passion shines through. She does lots of prep research behind the scenes & provides the info so you together can make solid decisions selling your home.
Brenna & Michael
We have been in contact with Heather for almost 2 years. It was really her professionalism that sold us. She has all the right contacts, knows the business inside and out, works for you and helps you make your house dreams come true!
Jeanne & Eunice
Heather supported my family sell a property from out of province for our mom. Her dedication to keeping us educated and informed through the process was top notch.
Kristen & Kyle
We are so happy we found Heather. Her passion & fun loving attitude took the stress off of the house hunting. We went into this as a client but left as a friend!
Vijay & Sharon
Heather answered all our questions thoroughly and sold our house within a week, for over asking. She was very fair and transparent with everyone who was interested in purchasing and us.
Mike & Amanda
We have worked with Heather twice now; She did an amazing video to promote our home. I'm positive all the extra little things she does (video, social media, staging tips) helped us sell for thousands over asking.


Erin
As a first time home buyer, I had a great experience! Heather is extremely knowledgeable and patient. She is very honest and was helpful every step of the way! Thank you!
Adam & Vanessa
Heather was our Realtor when we bought our 1st home, and will be again when we find our forever home! She's professional, reliable, and always has her client's best interest at the top of her priority list.
Alfredo
Dealing with Heather was AMAZING. She was always on top of new listings that worked for me. I would highly recommend her!



Riley & Carly
Heather is the best! She took the time to show us houses, explain to us what to look for and even guided us when looking for tenants. Amazing experience!
J & Svitlana
Choosing Heather was absolutely the right choice! She's hard working, dedicated and lots of fun. She really knows her stuff! We had an absolute blast working with her.
Andrea
Heather is an incredible realtor! She went above and beyond to get everything done. She is extremely knowledgeable and professional.
Amrita & Orion
Heather is a skilled negotiator, with an eye for detail. She referred us to an excellent Mortgage Broker and Lawyer to help us close the deal. She is passionate and invested her client's, & as she says, "I won't ever let you buy a lemon" - true!
Harold & Alice
We had not sold or bought for many, many, many years so we needed special help and we found it. Heather coached us in our sale and we set a record for offers and we were excited about the sale.
Elise
Heather was a fantastic Realtor! I was moving across the country while trying to purchase a home, and she was very attentive, engaged, and always made herself available!
Sylvie
Heather was absolutely lovely to work with while searching for my house. She was available, patient, honest and in my corner the entire time. I highly recommend her services!
Kate & Michael
Heather made everything easy and clear. She was really helpful in general and especially in the specific details of house hunting while social distancing. We would definitely recommend her.
Shelley & Ron
Heather is wonderful to work with. Her videos are amazing and she gave us great advice to sell our home quickly and above asking price. You are in good hands with Heather.
Kyle & Nicole
Heather knows her stuff! She pointed out pros/cons of each house we saw -- super helpful! We never felt rushed and bought a house we were 100% in love with.
Devin & Jannelle
We had no idea what we were doing! Heather made it easy. She always made time for us and responsed quickly to texts.
Robert
Heather was knowledgeable, approachable and downright easy (and fun) to work with! I would recommend her to anyone looking to buy or sell.
Taylor & Sharon
Heather is very honest; she showed us the pros and cons of every house we saw. She cares for her clients!
Monika
Heather was amazing throughout my home buying experience! She was honest, knowledgeable and pleasant to work with. She made the process swift & positive!
Bryden
Heather was very informative and patient throughout the buying process. I especially appreciated her willingness to accommodate my schedule on short notice.
Alex & Chantal
Heather was able to guide us every step of the way and made the home buying process easy. She helped us secure the house of our dreams for under asking price!
Greg & Cathy
We hadn't bought or sold in over 25yrs and didn't know where to start. She explained the process and got to work! We sold sooner than expected; outstanding service!
Rachelle & Jordan
She was the perfect Realtor for us to sell our home! She is fabulous to work with. Thank you for being available 'round the clock and easing our minds.
Corey & Krys
We were completely overwhelmed to start, but Heather ensured that we felt comfortable and informed every step of the way. She is a SUPERSTAR!
Mike & Amanda
Heather was very thorough and professional. She was quick to answer any questions we had and provided us with helpful information.
Juanita
I was impressed with how organized she was! She has an excellent eye for presentation and helped with ideas for staging. She sold my house in 1 day!
Amy & Fabrice
Heather is extremely professional, organized and works incredibly hard. She goes the extra mile for her clients and excels at customer service!
Ivan & Lisa
You never gave up on us, even though it took over a year to find the right house!
Terry
Heather made the entire home buying process easy and fun. You can really tell she cares for her clients and loves her job! She was there for me every step of the way!
Kathy
I loved her enthusiasm, attitude and energy that she put forward. The photos and video she created were great and really helped to entice people to come see the house.
Alysha & Trevor
We really enjoyed the house hunting experience! Heather provided encouragement, reassurance and guidance. She took the time to get to know us!
Gisele
Heather always had a pleasant and friendly demeanor. I will definitely recommend her to family and friends.
Harold & Alice
Heather created a "team" environment leading us through both buying and selling. She is friendly, yet confident and put us at ease throughout the entire process.
Leanne
Heather was energetic and enthusiastic! She was also easily accessible and responsive given I was working in another province when searching for a home.
Riley & Alix
Heather is very knowledgeable in regards to the different aspects of a home. She made our interests and needs first priority and didn't try to just "get the sale". Thank you!
Alyssa & Karl
I am so thankful to have you as our agent. Thank you for helping us find our first home. We enjoyed searching for houses with you and appreciate the time you spent with us. We will definitely refer you to our family and friends because of your excellent service. Thanks so much Heather!
Jeff
Thank you so much for always being available, your knowledge, your professionalism and your honesty. But most of all, thank you for your friendship.
Justin
Heather was very up front about everything, and her gut feelings about houses were spot on! I would definitely recommend her to anyone! Especially first-time buyers.
Rhonda
I honestly can't say enough about Heather! She really does go above and beyond. She's very professional, patient, and knowledgeable. Glad I picked her :)
Robyn
Heather is very knowledgeable, friendly and most importantly patient. We saw a LOT of houses! A great person to have on your team when buying a house.
Ann & Richard
Heather went far beyond what we expected in terms of effort and commitment to sell our house. Her advice on getting the house staged was invaluable.
Janice & Chuck
Heather guided us through buying/selling with kindness, enthusiasm and warm encouragement. She never gave up on us! We adore her!
Maxine & Brian
We were impressed with her solid knowledge of Winnipeg's housing market and we appreciated her promptness when returning calls.
Valentina
Great work, Heather! Could not have worked out any better!! You're terrific! :)
Paz & Jose
There are no words to describe her work ethic. She's loyal, honest, professional...the list goes on! Thank you for your help!
Brian & Anna
Thank you so much for helping us buy a new, fantastic home and for all your suggestions and advice to sell our "old" place. You made it all easy, breezy and fun.
Karen, Gerry, Paige & LaVonne
Thank you so much for your hard work and dedication in helping us find our very first home! Your patience and flexibility was greatly appreciated.
Cathy & Ken
Thank you so much for the awesome job you did in helping us find the perfect little house! You are great at what you do and we predict a long and rewarding career!
Randhir & Shavinder
I will recommend you to anyone who is looking for a good REALTOR. You care about your clients. Wish you all the best. Thank you!



Autumn & Shayne
Thank you for always having our best interests in mind and the wonderful job you did helping us purchase our first home.