Testimonials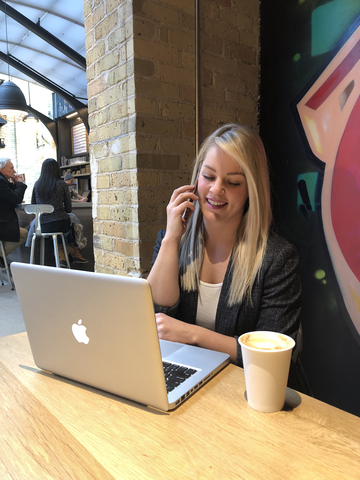 When choosing a real estate professional, get to know their history! I am so proud to have been a part of their journey. Maybe I can be a part of yours!
Not only do I help people buy and sell homes, but I build lasting relationships by personalizing each and every experience. I like to make the process fun, educational, genuine and stress free.
Below, you'll find real testimonials from past clients that will help you get to know me better.
I consider the satisfaction of my clients to be my greatest achievement, and take pride in my high volume of repeat business and referrals.
Call me today - I'd love to add you to this growing list!
Here's What My Clients Have to Say...
Ivan & Lisa
You never gave up on us, even though it took over a year to find the right house!
Terry
Heather made the entire home buying process easy and fun. You can really tell she cares for her clients and loves her job! Thank you so much for being there for me every step of the way and helping me get everything I wanted!
Kathy
I loved your enthusiasm! I loved your attitude and energy that you put towards helping me. The photos and video you created were great and really helped to entice people to come see the house. You really went the extra mile!
Alysha & Trevor
We really enjoyed the house hunting experience, thanks to all of your encouragement, reassurance and guidance. You took the time to get to know us and understand our priorities without judgement. We were so appreciative of your flexibility, honesty and friendship. Thank you for helping us find our dream home. We look forward to staying in touch and using your services again in the future! You're the best!
Gisele
Heather always had a pleasant and friendly demeanor. She has made it so much easier for me to honour my friend Rozalia; and for that I thank you. I will definitely recommend you to family and friends.
Harold & Alice
Heather created a "team" environment leading us through both buying and selling. She is friendly, yet confident and put us at ease throughout the entire process.
Leanne
Heather was energetic and enthusiastic when finding a home considering my specific preferences. She was also easily accessible and responsive given I was working in another province when searching for a home. I will definitely recommend her to family and friends. Great work Heather!
Riley & Alix
Heather is very knowledgeable in regards to the different aspects of a home. For example: different plumbing/electrical types, heating systems, foundations, sump pumps etc. She was able to accommodate our schedules and always had time for us. She made our interests & needs 1st priority and didn't try to just "get the sale". Thank you!
Alyssa & Karl
I am so thankful to have you as our agent. Thank you for helping us find our first home. We enjoyed searching for houses with you and appreciate the time you spent with us. We will definitely refer you to our family and friends because of your excellent service. Thanks so much Heather!
Jeff
Thank you so much for always being available, your knowledge, your professionalism and your honesty. But most of all, thank you for your friendship.
Justin
Heather made the process of buying my first home much easier than I anticipated. She was very up front about everything, and her gut feelings about houses were spot on! I would definitely recommend her to anyone looking to buy a home for the first time; especally young people.
Rhonda
I honestly can't say enough about Heather!! She was always available to me whenever I needed her. She really does go above and beyond her role as an awesome agent!! She is very professional, patient, kind and very knowledgeable. Glad I picked her :)
Shane & Derna
Heather was very friendly and really took the time to explain the details of the house. When we decided to hire her as our Realtor, she was very thorough in explaining the whole process. We appreciated her availability. We would definitely refer her.
Robyn
Heather is very knowledgeable, friendly and most importantly patient. We saw a LOT of houses! A great person to have on your team when buying a house.
Ann & Richard
Heather went very far beyond what we could expect in terms of work effort and commitment to a successful sale. I felt she worked just as hard as we did to sell our house. Her advice on making the house ready for viewing was invaluable. We often tell friends & business associates about the excellent service we received. Our bank (CIBC) has already kept her card to recommend to others.
Janice & Chuck
We just cannot say enough wonderful things about Heather and our experience with buying a house and selling our condo! Heather is a true professional, who deeply cares about making her clients dreams come true; she is motivated to find the perfect home for her clients and will not settle for anything less.
When we were looking for a home to buy, Heather would point out flaws in the home as she wanted us to see everything with open eyes; this clearly demonstrated to us she was working for us, not simply to make a profit. Heather guided us through this process with kindness, enthusiasm and warm encouragement; she never gave up on us and knew in the end, everything would work out the way it was meant to be. And she was absolutely right. During what could be an incredibly stressful event, Heather kept our spirits up and made us laugh.
She has touched our hearts beyond what words can say. Heather is a true champion of real estate and were are so grateful to have met her and had her as our agent; she truly wants what is best for her clients and will not settle for anything less. We adore Heather and have and will continue to recommend her to anyone needing an agent.
Alexei & Arnika
Getting a realtor is one of the scarier experiences of life. Because, in the back of your mind you're wondering if the realtor really cares about your situation or is just out to meet a quota and will do their best to sell you whatever they can, even if it's not the house you want. Looking for a house in a competitive market is hard enough without the additional stress of not trusting your realtor. This is why it was such a breath of fresh air meeting Heather.
She focuses primarily on helping you to find what you want and what you need and that is what keeps her clients coming back. I was also very impressed about how knowledgable she was about almost every aspect of home maintainence and construction. As someone with a carpentry background, I can vouch for how clueless a lot of realtors are, on these topics, so it was very reassuring to have someone who could quickly size up problems and benefits in a given property and help you make an informed decision.
She really felt like more of an indispensible partner in the house search, rather than just someone doing their job. She really went above and beyond for us. Basically, we will not be using anyone else but Heather, if we are ever in the market again, because a trustworthy, knowledgable and capable realtor is hard to find and Heather is all of the above!
Maxine & Brian
During our search for a house, we were impressed with your professionalism as a Realtor. You showed a solid knowledge of Winnipeg's housing market. We appreciated your punctuality and flexibility in arranging showings, your patience, and the promptness with which you returned calls. You were really easy to work with in our search for "the house". We will recommend you to anyone we know who is planning to buy or sell a house.
Valentina
Great work, Heather! Could not have worked out any better!! You're terrific! :)
Paz & Jose
Couldn't have done it without our friends and family and of course Heather Kelly!! There are no words to describe her work ethic!! Loyal, honest, professional..... List goes on forever!!!
Alfredo
Dealing with Heather was AMAZING. She was always on top of all the new listings that worked for me, and saw other listings outside the box that would suit my needs. I purchased a wonderful home for myself... all with Heather's help. Definitely would work with her again and HIGHLY reccommend anyone to hire Heather for all of their real estate needs.



Brian & Anna
Thank you so much for helping us buy a new, fantastic home and for all your suggestions and advice to sell our "old" place. You made it all easy, breezy and fun. Looking forward to buying our next place with you... although this one is quite perfect already!
Karen, Gerry, Paige & LaVonne
Thank you so much for your hard work and dedication in helping us find our very first home! Your patience and flexibility was greatly appreciated and made house hunting a very positive experience for us! We look forward to working with you again in the future. All the best!
Cathy, Ken, Adam & Vanessa
Thank you so much for the awesome job you did in helping us find the perfect little house! You are great at what you do and we predict a long and rewarding career making dreams happen for other young couples. Your patience, insight and knowledge helped us be successful in this regard.



Randhir & Shavinder
I will recommend you to anyone who is looking for a good REALTOR. You care about your clients. Wish you all the best. Thank you!



Autumn & Shayne
We want to thank you for the wonderful job you did! Thank you for always having our best interests in mind. Much appreciated. You have to come to our house warming party in the future. It will be a lot of fun!