Hello Friends!
I'm sure we're all getting a little tired of this "Vancouver-ish" weather...am I right? Rain, rain, rain! Although it makes us all a little drowsy it's great for lawns, flowers and trees to start sprouting, blooming and getting that oh-so beautiful green lucious look that summer has to offer!
Summer is my favourite time to have listings, show houses and be out with clients. Looking at a house in the winter takes a little imagination: most of he beauty is hidden below the snow. So when you're selling your home in the Summer, make sure you capitalize on the beauty your home could possess!
Here are some tips to make your home show AMAZING in the Summer:
1. Lawn Maintenance:
Keeping the grass cleanly mowed and manicured will make your home look inviting and tidy. Not to mention the message it sends to prospective buyers; that message is "we care about our home". When people care about their lawns, they probably care about other things like...working appliances, furnace, dry basement etc etc...the list goes on. It's all about perception.
2. Flowers:
Add some colour to accent your home! Flowers are an inexpensive way to jazz up your curb appeal! That first impression is VERY important. It will set the tone for the rest of the showing. If they love your house before they've even stepped inside, then you're miles ahead of the competition. Perennials (bloom every year) mixed with some Annuals (bloom one season) are also a good selling feature. Perennials require low maintenace and will be attractive to people who want the benefit of flowers without the hassle. Hanging plants are another easy solution.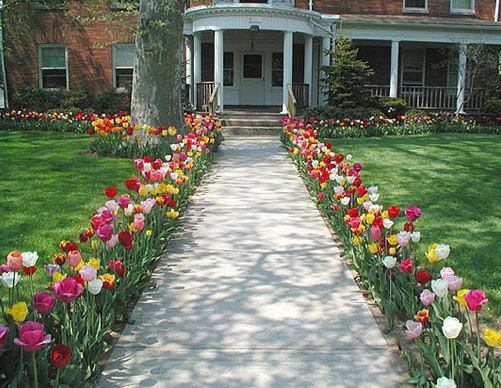 3. Fresh Air
Open up those windows and let the breeze flow freely! On a warm summer day, having the breeze blow softly through the windows will help people visualize their lives there. The home is alive and the sounds of nature will fill the room. Not to mention fresh air will make your home smell neutral and clean. Harsh smells (too much air freshener, dated/stained carpets, smokers, pet odours) can send a negative impression to buyers. We don't want to give people any reason to not visualize themselves in your home!
CALL TODAY FOR AN EVALUATION OF YOUR HOME :) GET IT SOLD THIS SUMMER!

HEATHER KELLY -- REALTOR
3-1450 Corydon Ave
Winnipeg MB R3N 0J3
204-989-5000